Subscribe to Taqralik Magazine
03/27/2023
PRESS RELEASE Aupaluk, Nunavik – March 27, 2023 – After racing a total distance of over 427km, six teams have successfully completed Ivakkak 2023, the annual
[…]
03/09/2023
This is to inform the communities of Killiniq, Tasiujaq, Umiujaq, Ivujivik, Kangirsuk and Kangirsujuaq of the list of nominees for the Makivvik election of community directors.
[…]
02/24/2023
Kangirsuk, Nunavik – February 24, 2023 – Makivvik is pleased to announce that it has selected two well-known community leaders to assume the role of Self-Determination
[…]
Politically, culturally and economically, Makivvik has been a leader in building and developing a vibrant region called Nunavik, where, between the dualistic nations of Canada and Quebec, Inuit have established our own distinct place and identity. Makivvik, which in Inuktitut means "To Rise Up," is a fitting name for an organization mandated to protect the rights, interests and financial compensation provided by the 1975 James Bay and Northern Quebec Agreement, the first comprehensive Inuit land claim in Canada, and the more recent offshore Nunavik Inuit Land Claim Agreement that came into effect in 2008. The Corporation's distinct mandates ranges from owning and operating large profitable business enterprises and generating jobs;
to social economic development, improved housing conditions, to protection of the Inuit language and culture and the natural environment. Makivvik's work demonstrates the extent that modern aboriginal treaties or land claim settlements could benefit governments and Inuit. In 1975 when the first Agreement was signed, it took the position that "settling Inuit land claims" must be viewed in the context of a "new beginning" in terms of developing and implementing a new relationship and way of doing business with the governments of Quebec and Canada. Makivvik Corporation and its subsidiary companies have a remarkably positive story to tell and we invite you to explore this site to learn more about Makivvik and the Inuit of Nunavik.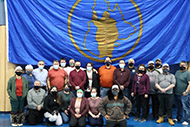 To receive, administer, distribute and invest the compensation money payable to Nunavik Inuit, as provided for in the James Bay and Northern Quebec Agreement;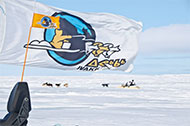 To relieve poverty, to promote the welfare, advancement, and education of the Inuit; and to foster, promote, protect and assist in preserving the Inuit way of life, values and traditions;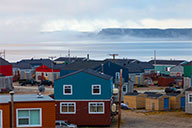 To exercise the functions vested in it by other Acts or the Agreement; and to develop and improve the Inuit communities and to improve their means of actions.